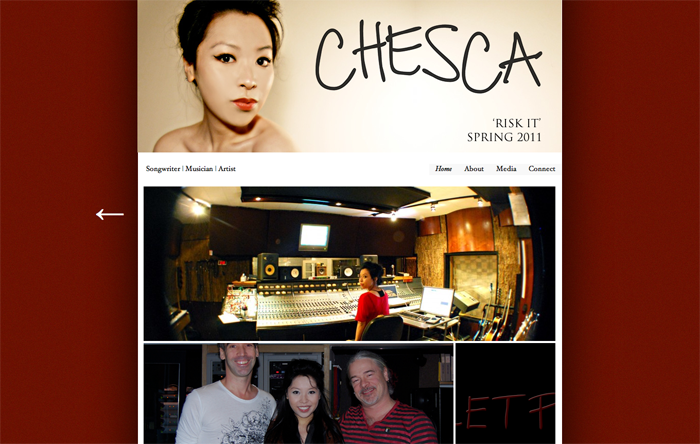 Been busy building my music website.
Just launched it today!
WWW.CHESCA.CA
Check it out - if you'd like to learn a little more about my music.

So much to do in preparation of my EP release.
Most importantly, shoot an album cover.

Aiming to have my songs available on iTunes, etc...
by late April or early May.

Can you believe it's February already?
My goodness, time flies.